Sander's Sexy
Seabass Streamer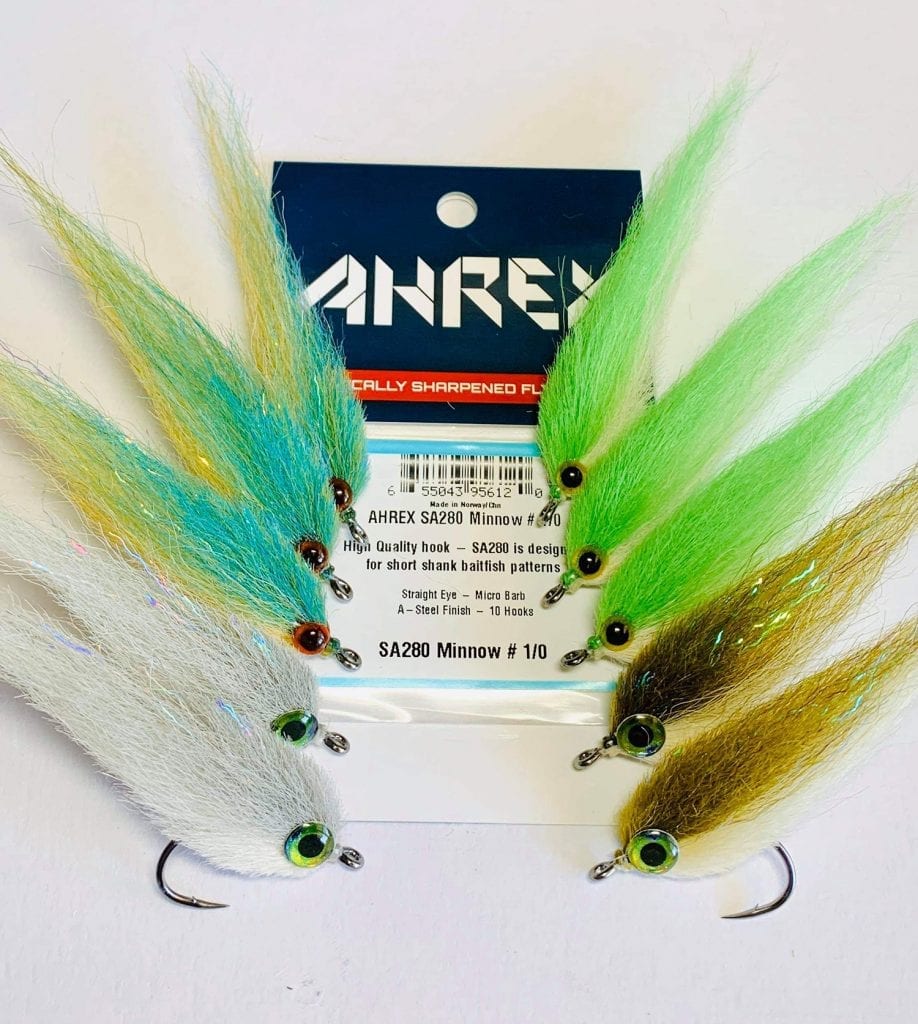 It is no secret that Nayat Hair is a popular product for tying streamers.The way it moves in the water is just awesome.
Sander Zuidinga made a beautiful seabass pattern with it. It was Johan Put who toke the time and effort to record how this fly should be tied.
So, if you are looking for a beautiful seabass streamer, that only needs Nayat Hair and some eyes – look no further and learn how to tie this proven pattern!
Materials used are:
Bekijk hier de bindvideo:
Some additional notes for this streamer:
a very sharp pair of scissors is essential to be able to cut the fibers and trim the fly

take your time to trim the fly in the right shape

use your fantasy with blending in combination with Nayat hair to make your own creations.
Here are some ideas (click the picture for a larger one):